When we were in Australia, we have done the meeting of a baby kangaroo.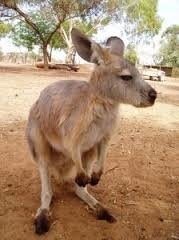 He has lost in the desert, so we have choose take he with we.
He was very cute.
We have renowned Gudule.
But sadly, we havn't bring him back at our home.
We were very sad...
But today, we pay his tribute in writing this article.